On December 7th – 9th, EcoPro 2017 – International Exhibition on Environment and Energy – was held at Tokyo Big Sight (Tokyo International Exhibition Center).
This exhibition was supported by various Japanese organizations and entities: ministries and government offices, environmental NGOs, private enterprises and municipal organizations.
It is the largest annual environmental exhibition held in Japan for companies, research institutes, and NGOs to present eco-friendly products and services that they have developed.
As a special sponsor of "National Park/World Natural Heritage Carbon Offset Campaign," PLANARTH GROUP was also called upon to be a part of the exhibition. Many visitors came to the booth and at the stage where the campaign was introduced.
We are very proud to have had the opportunity to share and encourage awareness of the environmental issues involving national parks and natural heritage sites.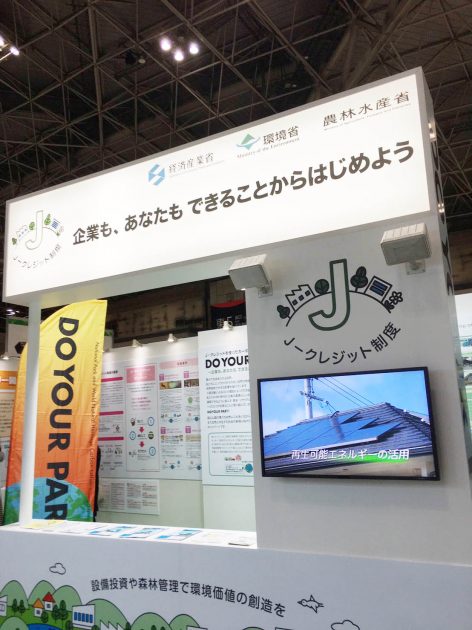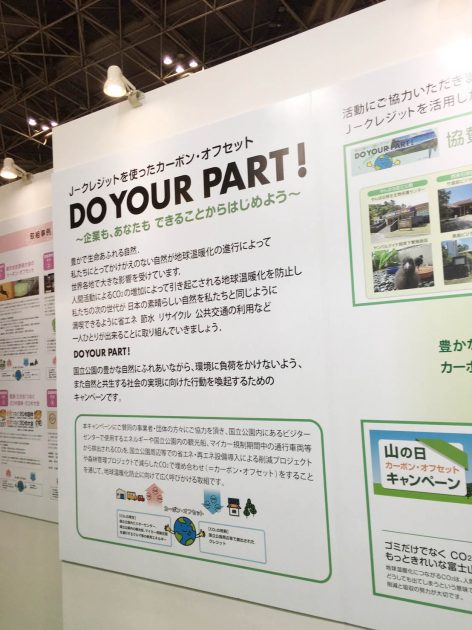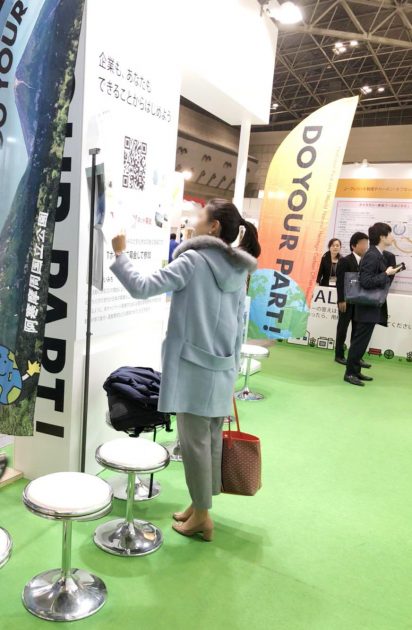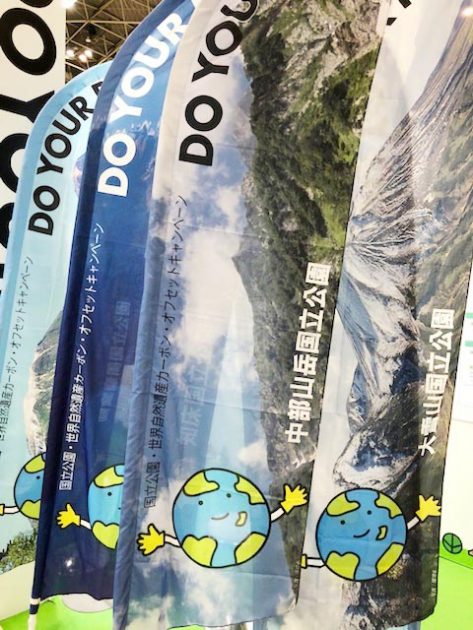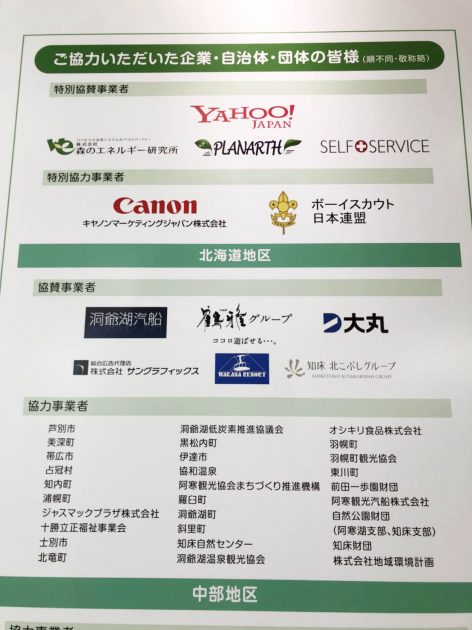 Our group logo

 is on the board above as a special sponsor.
The campaign, actualized by the Ministry of Economy, Trade and Industry and the Ministry of the Environment, gained considerable  attention at the exhibition, since it is rare to see different ministries jointly organize a campaign and because these ministries are taking part and initiative in carrying out this campaign signifies the earnestness of Japanese government's commitment to environmental conservation.   (Please see http://planarth.sg/archives/587 for more details on the campaign)
Business persons and stakeholders highly inclined to environment were among the visitors of this exhibition.  As a nation, Japan currently promotes projects and activities to achieve SDGs (Sustainable Development Goals) set out by the United Nation in 2015. At the same time, domestic concerns on environmental conservation by corporations are also heightening.
PLANARTH GROUP deems the participation in Japan's largest environmental exhibition as a way to promote environmental friendly products and establish a sustainable future.
We believe that our participation in EcoPro 2017 was one of the many ways that our unceasing dedication to the environment was recognized. PLANARTH GROUP will continue to do our part in contributing to the environment.